Get To Know Our Veterinary Team
Doctors Office for Pets has a superb team of veterinarians and staff. We take great pride in giving your pets the best possible care!
Dr. Gina Kang, DVM, MS
Veterinarian
Dr. Kang graduated from UC Davis Veterinary School in 2009 and then pursued an intense rotating internship at Westvet Specialty group in Boise, Idaho. Her interests include general surgery, abdominal ultrasound, and emergency medicine.
Before veterinary school, Dr. Kang graduated from Stanford University in the biological sciences. She took some time in between her undergraduate and graduate studies, working as a field tech for US Fish and Wildlife, studying salmon in interior Alaska.
Dr. Kang has worked at Doctor's Office for Pets since 2010 and has loved living in Truckee. She loves to mountain bike and camp with her family.
Kelly T.
RVT
Kelly was a Bay Area escapee who came to Truckee in 2003 to live a more balanced life. She has a background in computer software but found her passion working with animals. She has been a licensed Veterinary Technician since 2010. Currently, she has a Golden Retriever, Chipper, and a kitty named Guinness. In her free time, she and her husband enjoy hiking, skiing, road biking, horseback riding, and camping.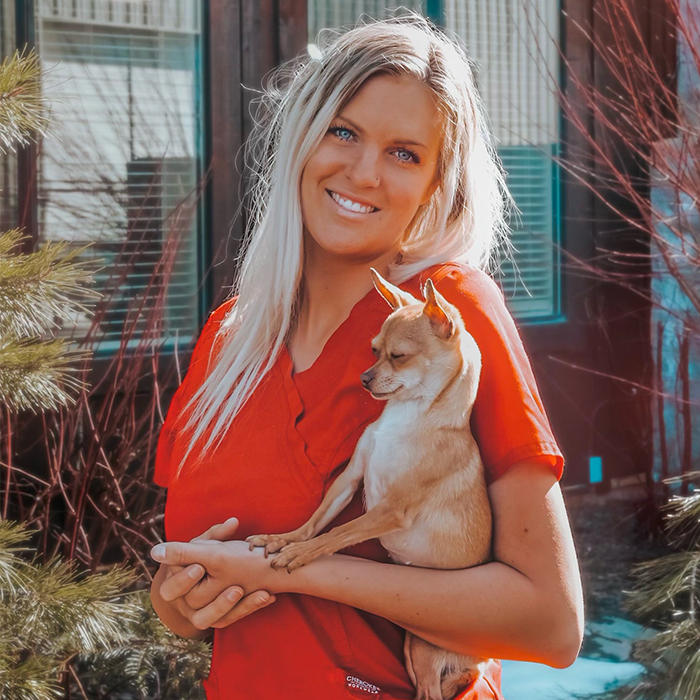 Caroline U.
RVT
Caroline has lived in Northern California for 6 years after moving to Quincy to attend Feather River College. There she studied animal science with a focus on equine studies. She was a former horse trainer before getting her CVA certification in 2019 in Chico and has been in the veterinary field ever since. Caroline finished her veterinary nursing program in 2022 and is now a licensed technician. She loves tiny dogs! She has a rescue chihuahua named Foxy and hopes to continue rescuing small dogs in the future.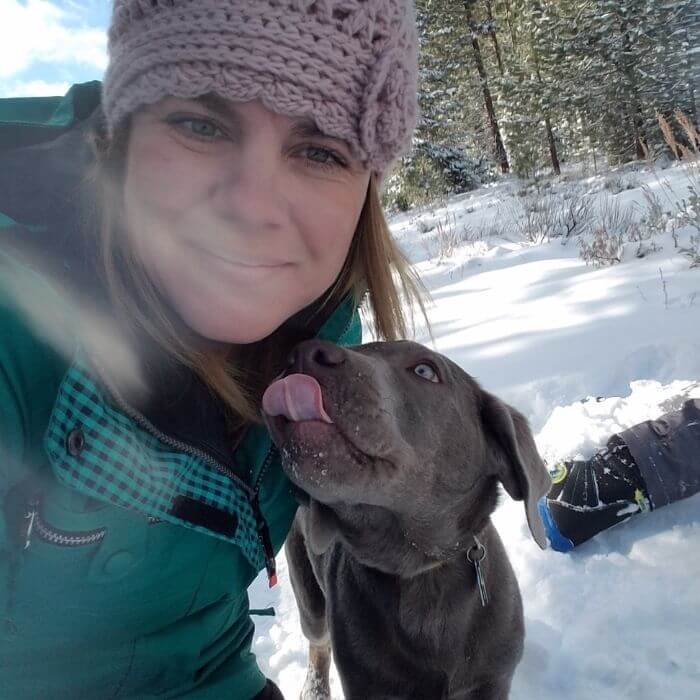 Angie A.
Vet Assistant
Angie is a Truckee High graduate who moved up to Truckee after many years of visiting from the Bay Area. She studied Elementary Education at UC Davis before teaching and then becoming a mom. Angie is now studying to become a veterinarian assistant through Penn Foster and is excited to be learning a new field to grow and educate in. Angie loves to snowboard, paddleboard and go camping, and travel with her family. She also loves to hike with her dog, Ash.
Heather R.
Hospital Manager
Heather lives in Truckee with her husband, two daughters, their 5-year-old rescue pup, two cats, and can generally be found with a house full of kitten fosters. She moved to Truckee in 2008 to escape the city and raise her kids off-leash in the mountains. These days when she's not at the clinic her favorite thing to do is chase her daughters and dog down the mountain bike trail.